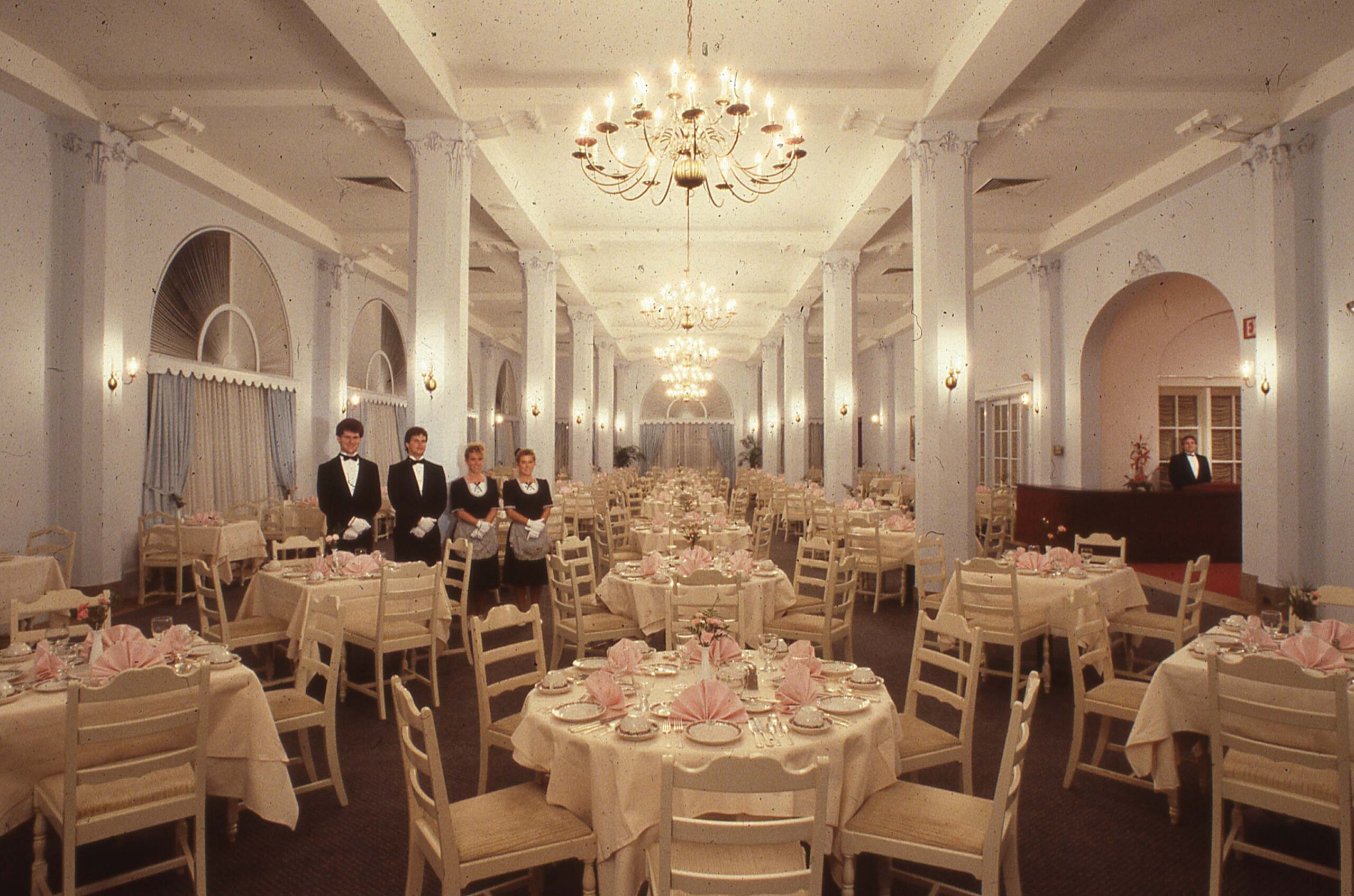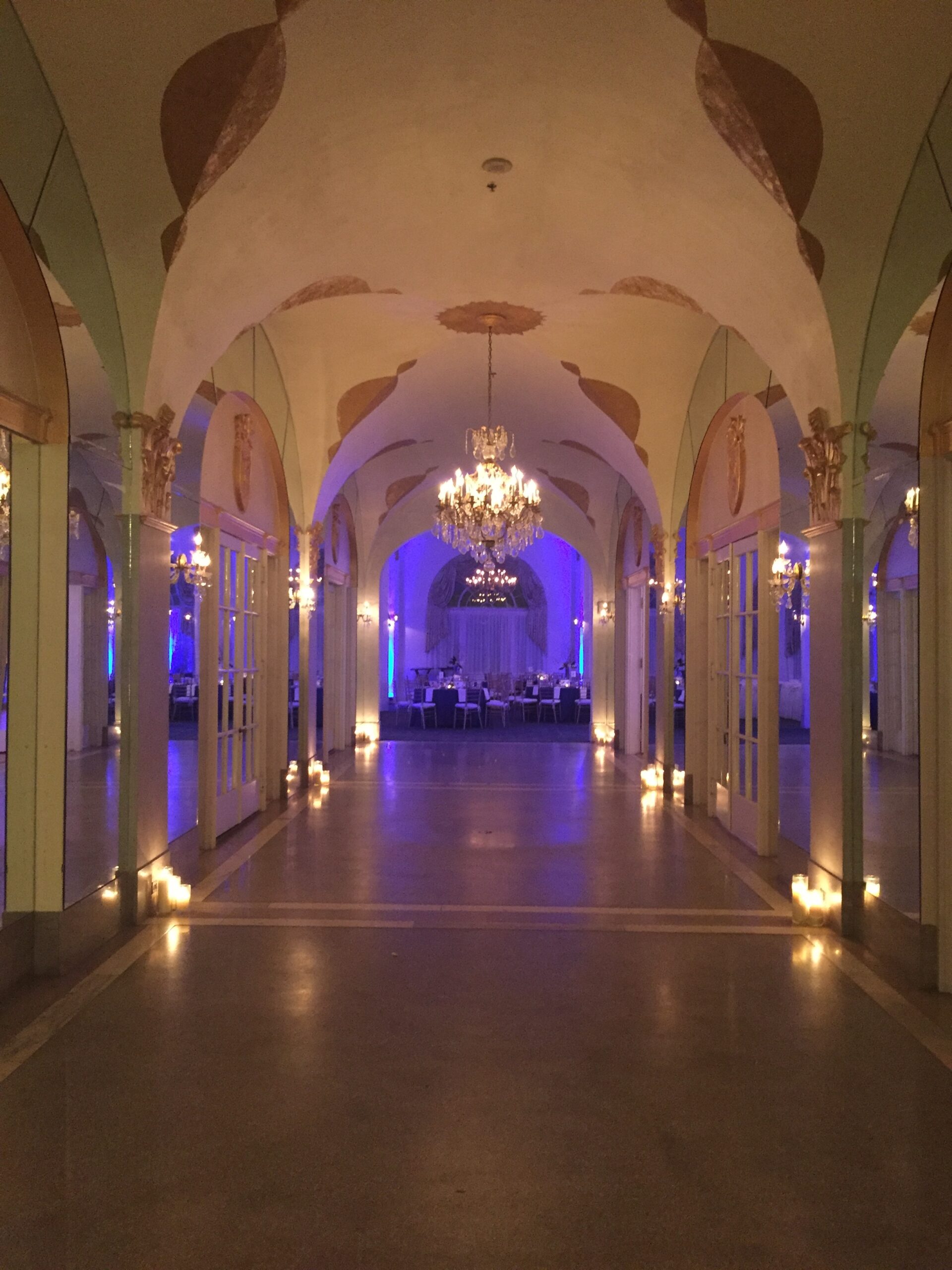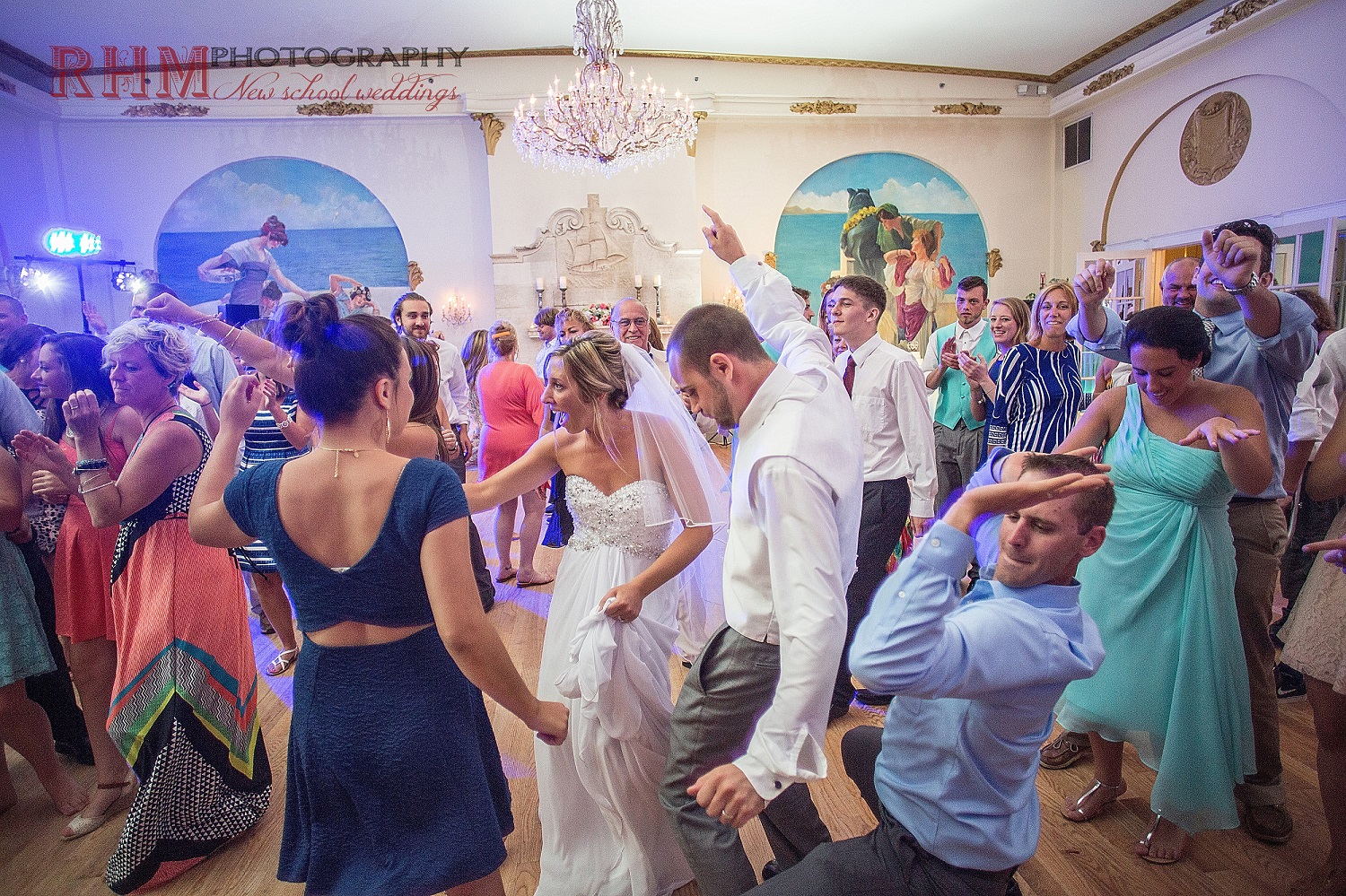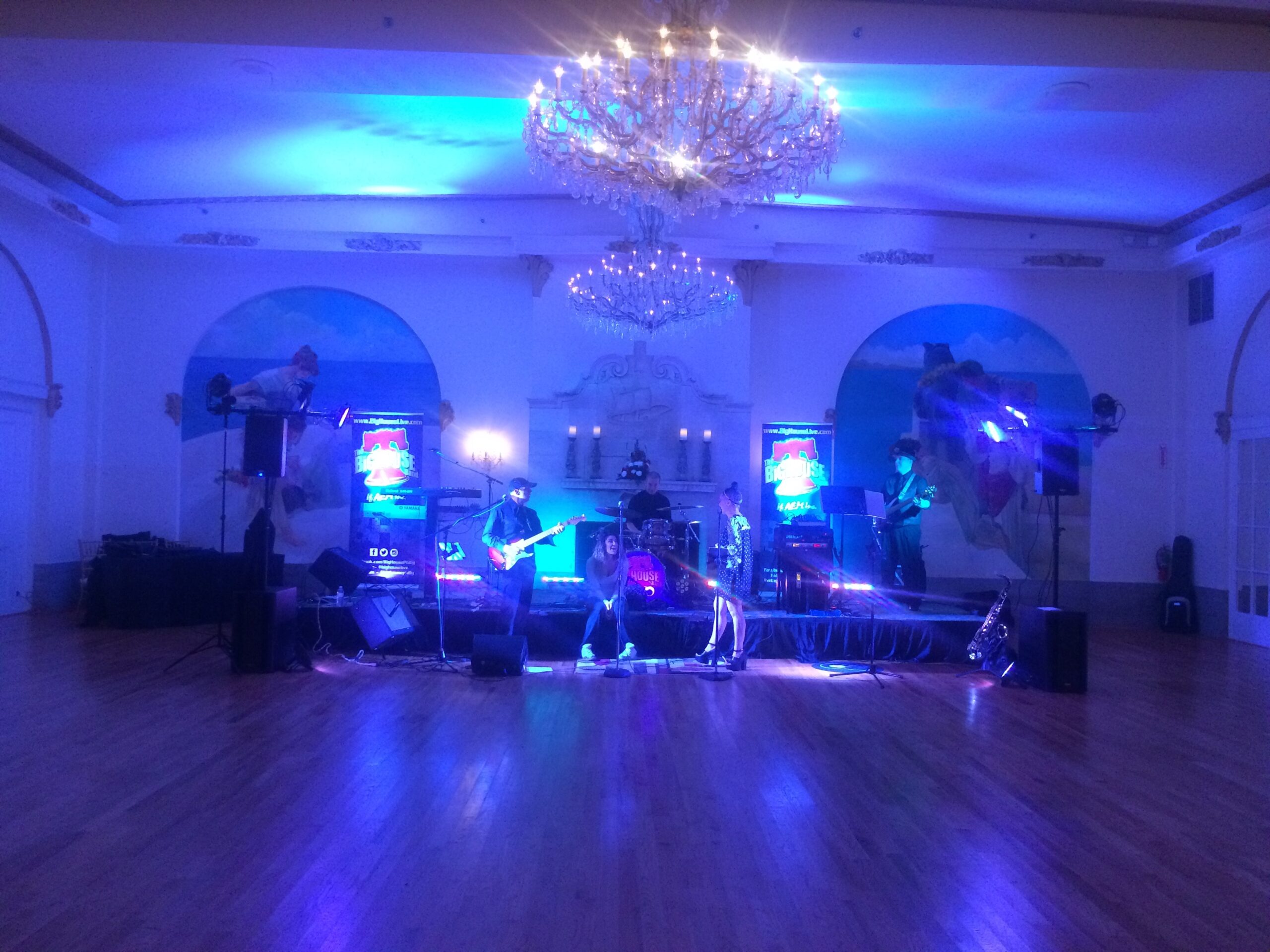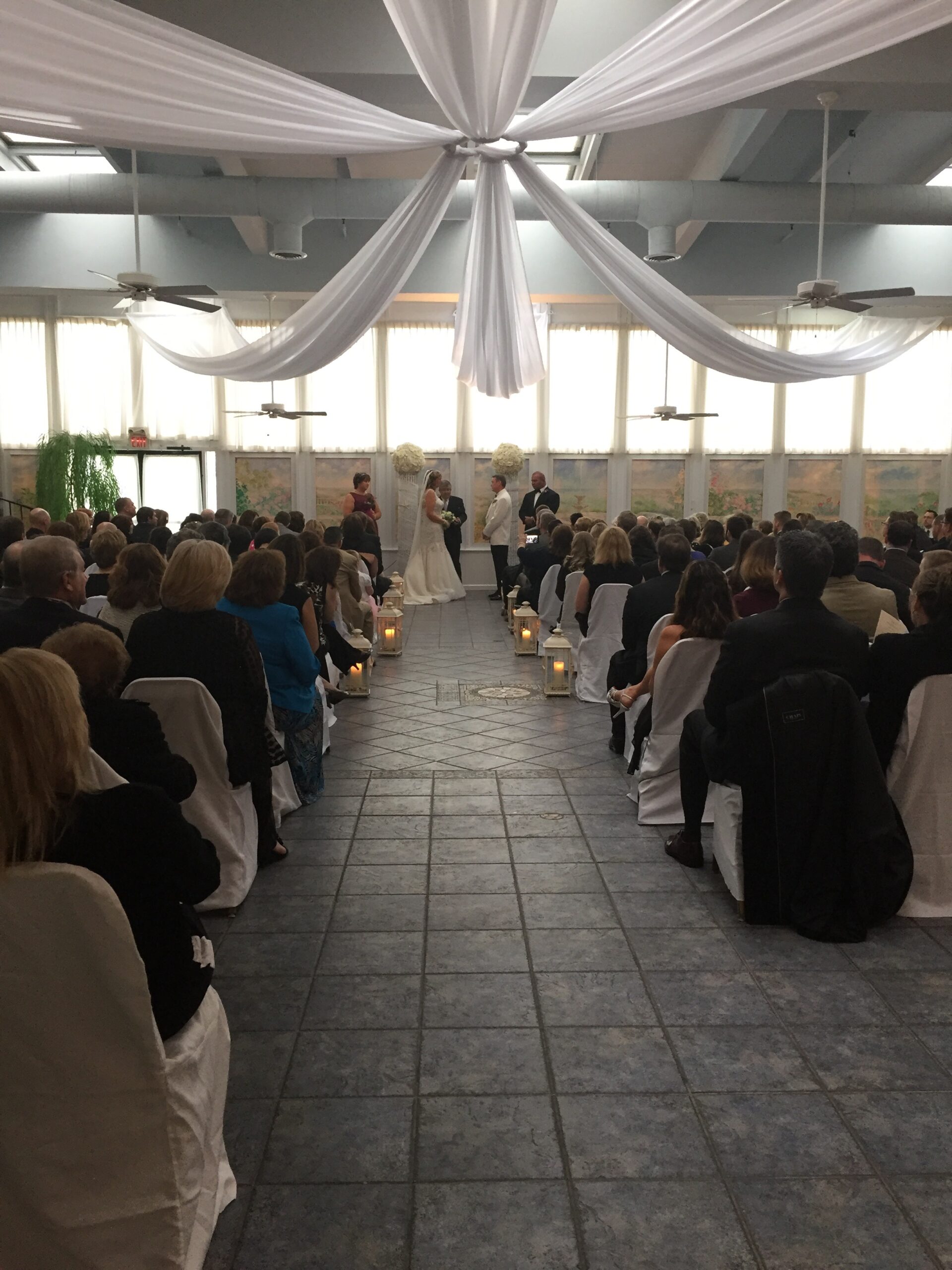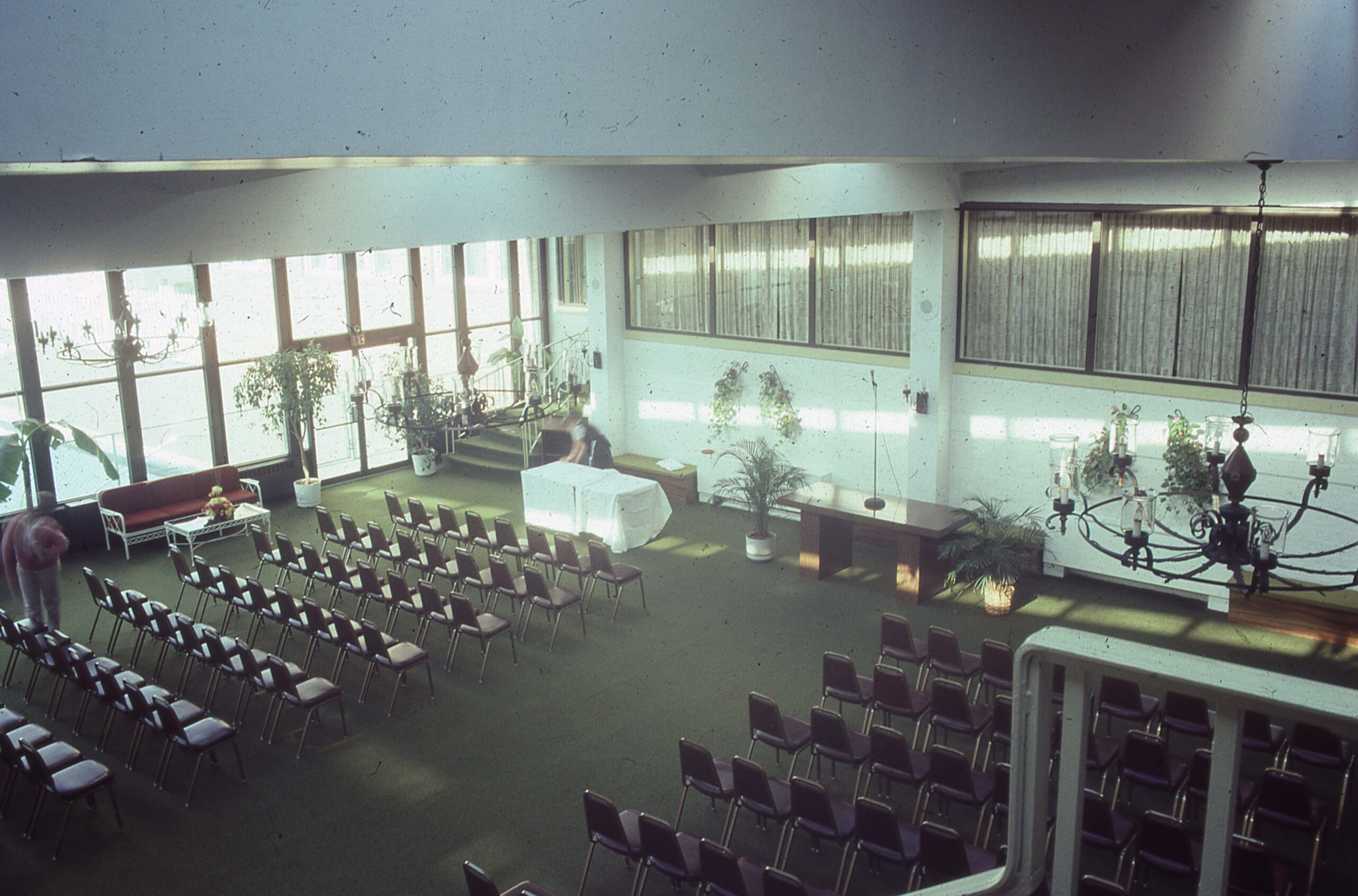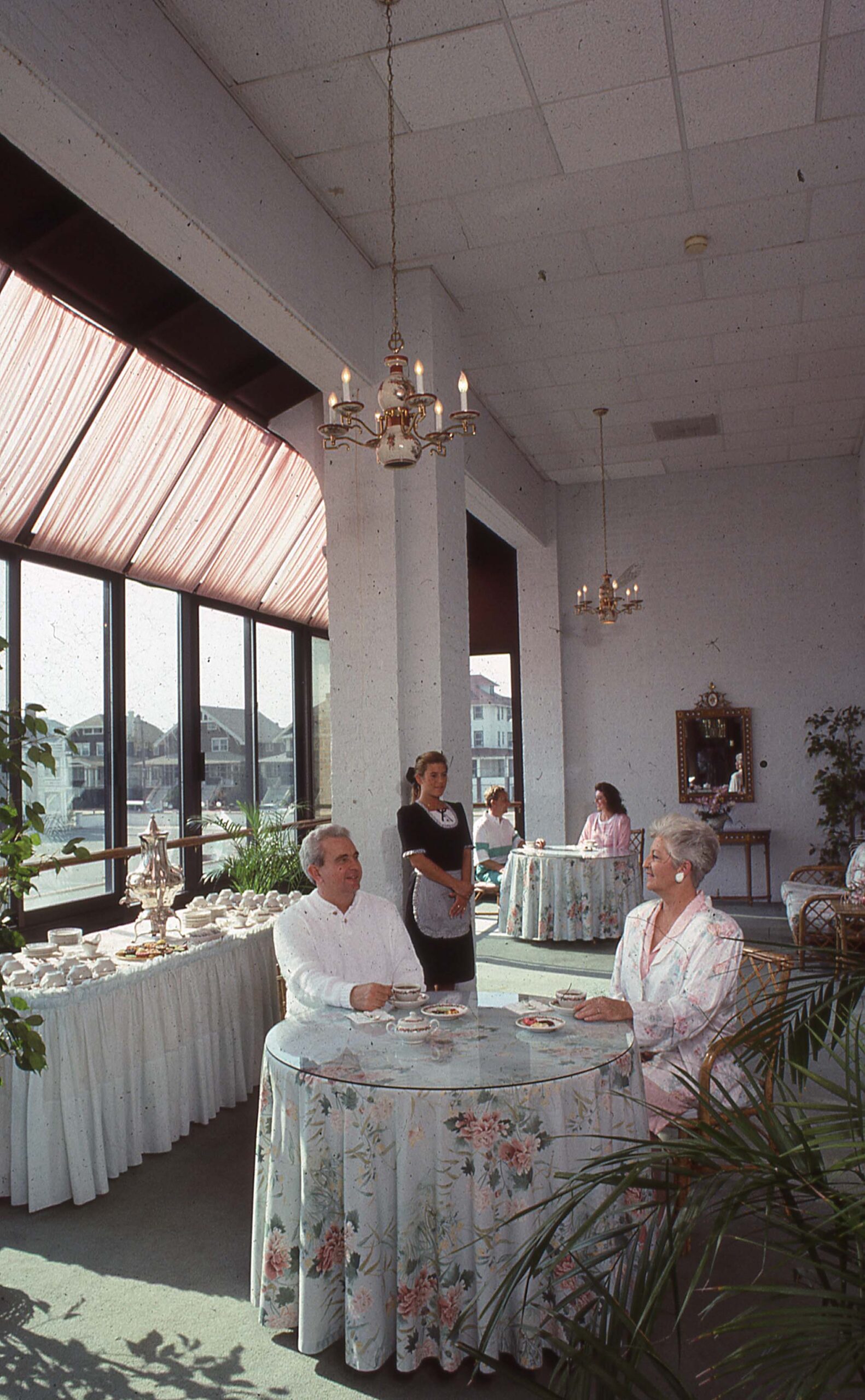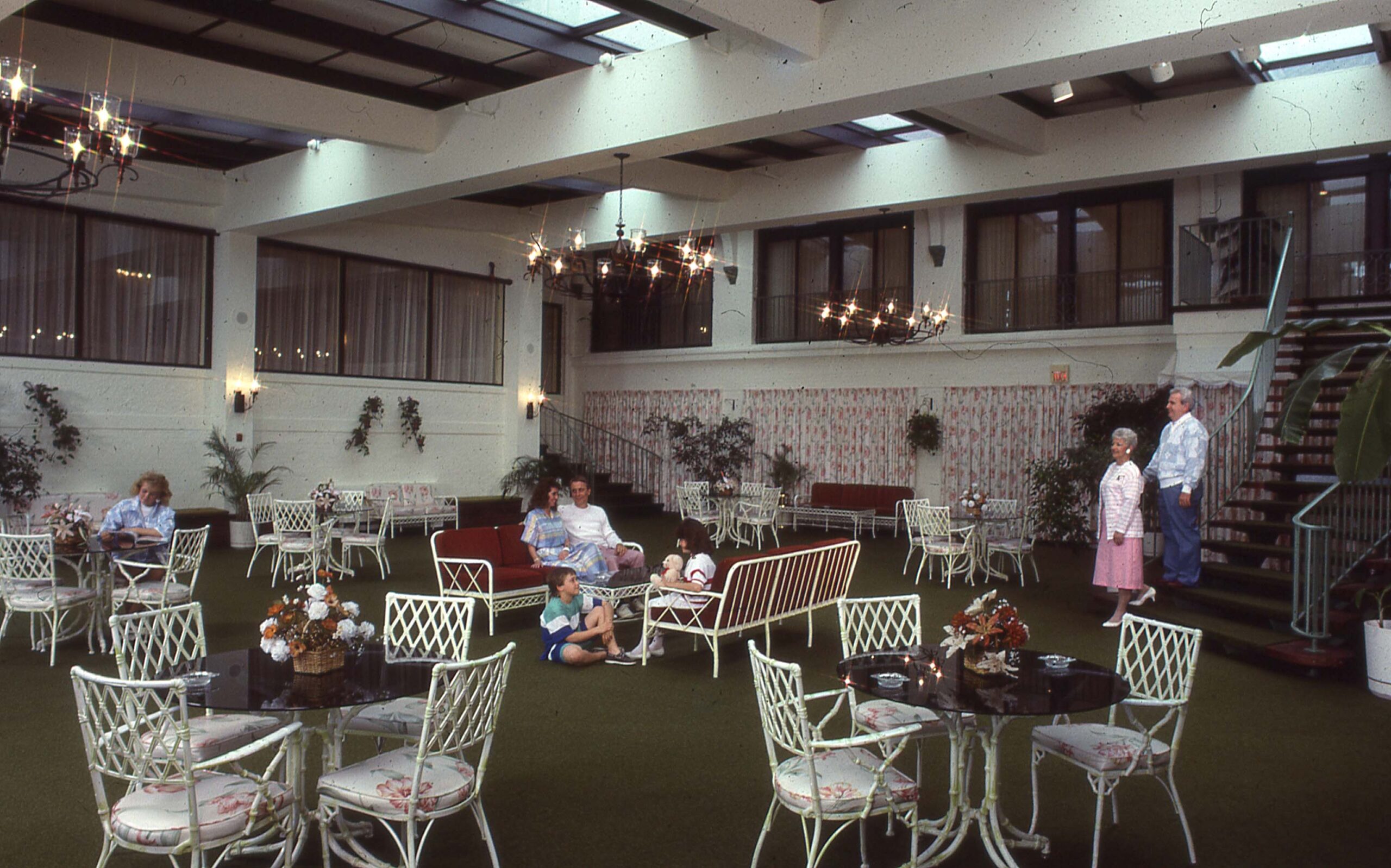 Remaining true to the 1920s era, this spectacular ballroom sets a timeless feeling of grandeur. The Candlelight Ballroom, adorned with candle chandeliers and tea lamp wall sconces, boasts cathedral ceilings and grand columns accented in gold rosettes. Stunning colossal windows cast illumination throughout, and traditional tapestries complete the room's tone. 
 As if from a fairy tale, The Crystal Ballroom defines classic luxury. Massive crystal chandeliers and crystal wall sconces, gold trim vaulted ceilings and a lavish marble fireplace set the feeling of absolute magnificence. Dreamy artistic murals, gold molding and Old World medallions accent the space. Characteristic patterns and textures complete the grand setting.
Guests enter from the Main Lobby by grand staircase into a unique space all its own. Eclectic furnishings, historic tapestries, a magnificent fireplace and a baby grand piano create an atmosphere of opulence. Grand columns, adorned in gold on lays, massive windows and antique tapestries fashion a 1920s timepiece. (Elevator accessible) 
Serving as the entrance way to our Grand Ballrooms, the Hall of Mirrors features textured vaulted ceilings, gold medallions and crystal sconces. This elegant hallway surrounded by mirrors provides grand access to an unforgettable event.
Bright and airy, the Terrace Room is an intimate and welcoming space. Large windows, high ceilings, and mosaic tile flooring create an outdoor feeling indoors. Exquisite décor and romantic wall sconces complete the open-air feeling that this room as to offer. 
The intimate Board Room boasts rich wood paneled walls, hardwood floors and impressive candle chandeliers. Wood beamed ceilings create an Old World feeling of craftsmanship. All access doors and mirrors are features that make this room feel spacious and unique. The Board Room suits smaller meetings and events or can be used in conjunction with our other Ballrooms. 
Whimsical and alluring, the Garden Room sets an outdoor feeling indoors. Three beautiful curving staircases, sky light ceilings and lanterns are key features of this airy space. Additional facets of the space include a stone garden, quaint garden murals, brick textured walls and an array of windows, making this open space one to adore. A lovely dolphin fountain completes this gorgeous atrium.