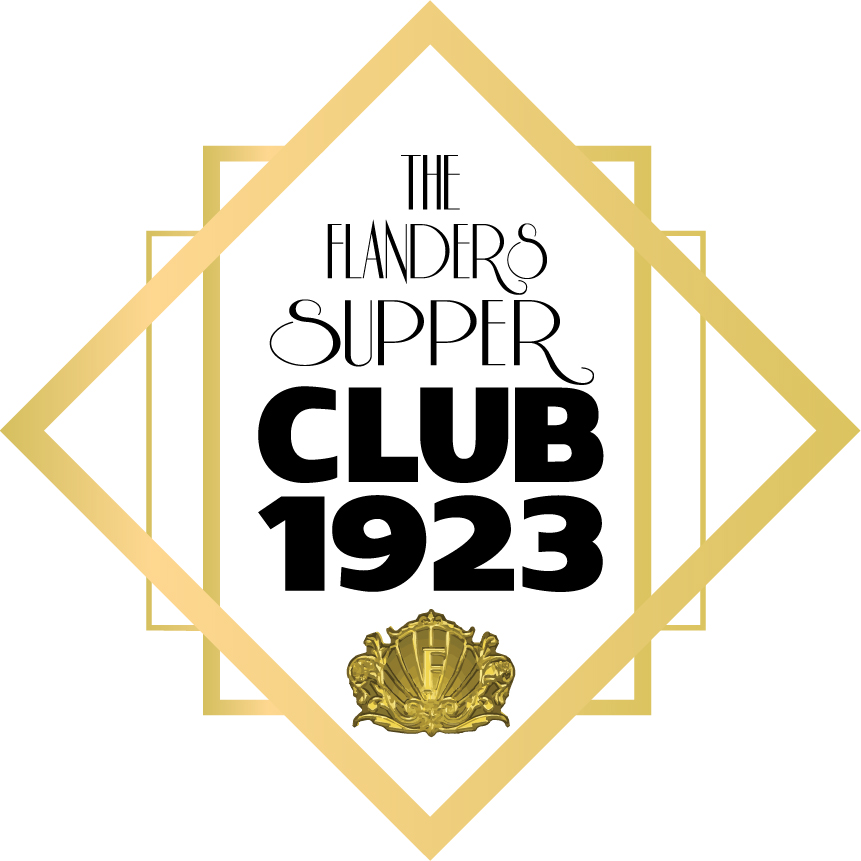 The Flanders Supper Club 1923
The Flanders has been serving quality meals for weddings, banquets and evens for the past 17 years.  We wanted to expand on that success by offering our guests a fine dining restaurant in Ocean City.
Club 1923 will offer the finest culinary experience in Ocean City.  Club members will enjoy the flexibility to compliment their dinner with the adult beverage of their choice. 
A "Lifetime" membership can be purchased for one hundred dollars ($100.00).  You can either pay on line by clicking "Join Club" at the top
of our website or applying at our front desk. 
All members and their guests must be at least 21 years of age to consume alcohol as regulated by the NJ State Liquor Control Board and its laws. 
Club members receive a discounted parking rate in our adjacent parking lot on Friday and Saturday nights during their meal.  They also receive a 10% discount on breakfast/lunch in Emily's. 
Reservations are highly recommended. Our dedicated reservation line is 609.399.1000 extension 7823
Emily's Restaurant is a great setting for a great meal at a reasonable price.
Enjoy a thoughtfully prepared meal in our elegant dining room.
Not ready to join the club?
For more questions, email Karen Bergman at kbergman@theflandershotel.com or call (609) 399-1000 extension 7888.