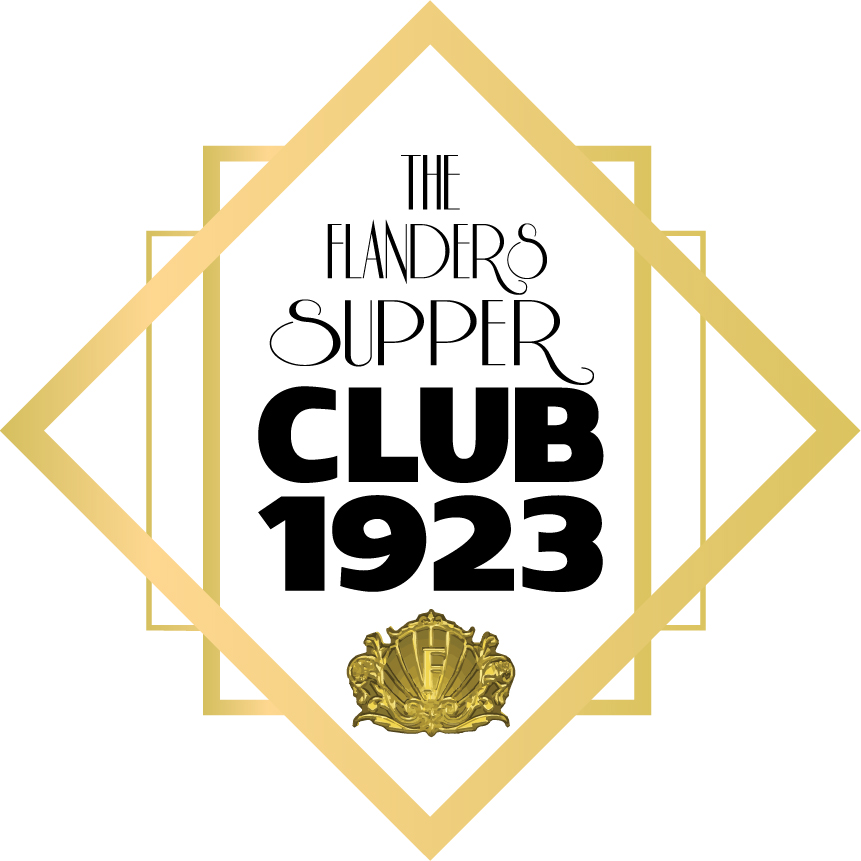 The Flanders Supper Club 1923
Thank you for your interest in THE FLANDERS SUPPER CLUB 1923 located in Emily's Ocean Room at the historical Flanders Hotel Banquet and Conference Center.
The Flanders Banquet Center has been serving quality meals for weddings, banquets and events for the past fifteen years. We want to expand on that success by offering our guests a fine dining restaurant in Ocean City!
Club 1923 offers the finest culinary experience in Ocean City. Club members enjoy the flexibility to compliment their dinner with the adult beverage of their choice.
Our goal is to make this club a place to socialize with friends and family – one you can truly call your own. Our club will operate year round during scheduled hours with special events added throughout the year. We encourage members to bring guests as outlined in our rules and regulations.
The Flanders Supper Club 1923 opened on Friday, September 6, 2019. In order to join us, please mail in or drop off signed rules and regulations, a completed application, and your membership payment to 719 East 11th Ave. Ocean City, NJ 08226 or fill out the membership form below.
We look forward to welcoming you to "The Flanders Family".
Not ready to join the club?
For more questions, email Karen Bergman at kbergman@theflandershotel.com or call (609) 399-1000 ext 7888.