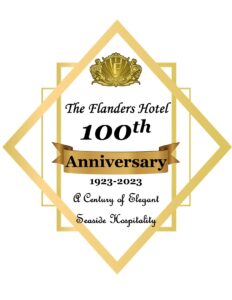 Payment Confirmation of Centennial Tickets
Thank you for your payment towards the purchase of your Centennial Tickets. We are delighted to inform you that your transaction was successful. Your tickets have been reserved and will be mailed to you within the next two (2) weeks.
Event Details:
The Flanders Hotel Centennial Celebration
Saturday, November 18, 2023 4:00PM – 9:00PM
Please keep this email as your proof of payment. If you have any questions or concerns regarding your purchase or the event, please reach us at (609) 399-1000 x7889.
We look forward to welcoming you at the event and making the Centennial Celebration a memorable experience for you.